Posted by The Fire Pit Store on 12th Dec 2018
Thinking of adding some extra excitement to your backyard?
A fire pit or a fireplace might be just the thing to ignite some sparkle in a backyard landscape with no focus.
Here are the advantages of each of these options as well as a few disadvantages you may not have considered.
Fire pits: Fire pits are the less costly alternative for outdoor drama. Do-it-yourselfers can build a stationary fire pit for as little as $300 to $800 from a high-quality kit.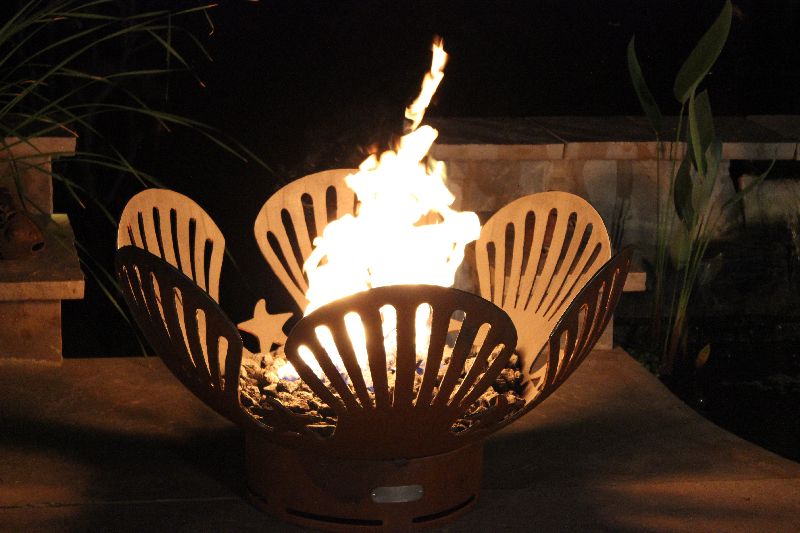 You want a fire pit that has a fireproof metal liner surrounded by heavy duty masonry. Larger units with a gas line can cost as much as $2,000 to $3,000. You can also have one built by a landscaping firm. It can be built with concrete pavers or stones or concrete covered with stucco.
A "pit" that is 3 feet wide or so will make a great addition to a smaller yard, but if you have the space, you can build one that is as wide as 6 feet. They're usually only about a foot or two in height.
You want to put your fire pit in an area where you can surround it with benches or couch areas. Just imagine the entire family outside on a clear night to look at the stars and toast some marshmallows. A fire pit can be viewed from all sides, so there are probably no bad seats for viewing the flames.
Fire pits can be wood-burning, but that might be impractical with the no-burn regulations that some cities impose at different times of year in Arizona. The best way of firing them up is with an extension of your natural gas line. However, that requires the help of a plumber licensed to install gas.
Fire pits can also be connected to a propane tank, just like a barbecue. Some fire pits can have ceramic logs inside; other pits can create light shows with specially treated glass beads putting on a light show among the flames.
Special alert: Avoid buying those small metal boxes or bowls on legs that you see selling for $100 or less on the Internet. You fill them with charcoal or wood. But they are flimsy and can get rusty and aren't very stable. You wouldn't want to use them with children in the area.
Fireplaces: There may be no upper limit to what you might spend on a backyard fireplace, depending on the materials involved. But a modest fireplace could start at about $1,500. It's often a good plan to redesign or replace a patio when you build that fireplace so that the whole yard works as an inviting gathering spot.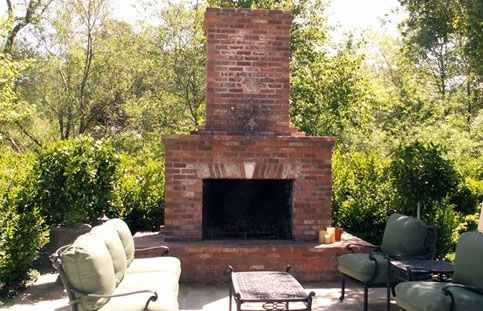 Just as with a fire pit, to put flames in your hearth, the best source of fire is a natural gas line extended from your house by a licensed plumber.
There are lots of options for materials and construction with fireplaces. For example, there are prefabricated units made of concrete and fireplace kits from paver companies that will match the materials used on your patio.
Or your fireplace can be custom-built from scratch with stone and stucco or marble or brick. Although the makeup of a fireplace looks simple, it is complicated to build it properly so that the gas and smoke will be pulled up the chimney. The size and location of the firebox is very important. All of that means you want someone to build the fireplace who knows what they are doing.
Special alert: With fire pits or fireplaces or any source of flames, extra care must be taken, especially with children in the family.