Posted by The Fire Pit Store on 18th Nov 2012

There are many factors to consider when looking to purchase a fire pit. Before you make a decision on which type to purchase you should decide first where you will be placing the fire pit. If you are looking for a fire pit for ambiance only and not too concerned on the amount of heat that will be generated, you may want to look at a propane version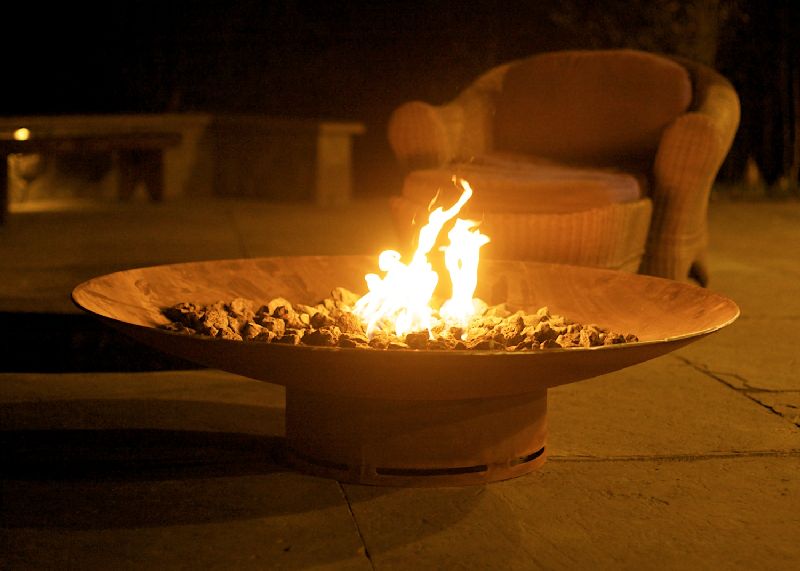 to accent your outdoor space. Propane fire pits will burn cleaner, have no smoke and the heat can be regulated from the tank. This is important if you are needing to have the unit placed in a smaller area, or near to your house. You don't want the smoke from a wood burning fire pit to drift into your home, or drive away your friends if they are all cramped on a small porch. Propane models can also use colored fire glass to give your fire pit an unique flair to your outdoor area. Natural gas versions are usually available for most gas fire pits, but you should use a professional when installing this type of setup.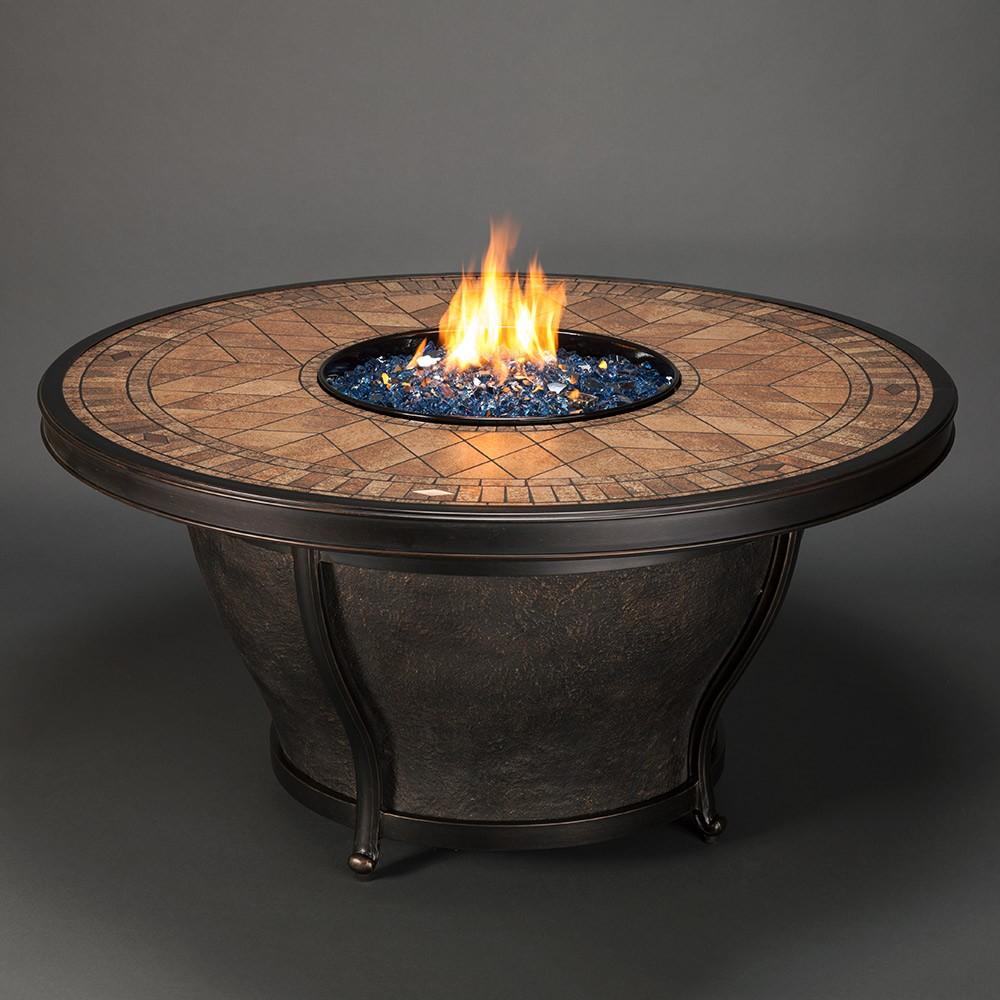 The heat that a natural gas or propane fire pit will put out is less then a wood burning unit will produce. Keep in mind that unlike patio heaters that use a shield to radiate heat down in a circle, a fire pit is radiating heat straight up and you need to take into consideration any wind that will reduce any side radiated heat coming from the fire pit. Most gas fire pits come with a BTU rating which will give you an idea on what the maximum heat that the unit can put out.
When positioning a gas propane fire pit it is suggested you get details from the manufacture on minimum distances that are suggested from buildings, ceilings and other structure elements. It us a general standard rule that all units of these types be placed no closer then 15 feet from any home structure. If space is a problem and you are working with a small patio area and you can't meet these general safety guidelines, you may want to explore other types of heating units like infrared heating. Enclosed areas like pagodas should take into account the height of the interior roof and make sure there is ample air circulation. I assume that everyone knows that these units should not be operated in an indoor enclosed environment.
Besides the typical fire pit style you may be used to seeing, like the round fire pits you may see at campgrounds, there are many different types of styles with gas pits to choose from. The most popular are the fire pit tables. These are available in many different styles and sometimes are matched with other outdoor furniture. Most fire tables have an area under the table that will conceal the tank and make the table more attractive. Using fire glass in a fire table will look very nice at night and fire glass comes in a wide array of colors to either match your patio decor, or your mood. If you really want to customize and DIY...you can be the lazy DIYourselfer and get a head start...click here for the shortcut.
Finally, when it comes to price, like anything else you are going to get what you pay for. You will find many units priced in the $400-$600 range. Of course they can be found in a higher range as they become more exclusive furniture items, or as unique, style and more expensive materials are incorporated. So if you have ever wanted to turn a boring, dull backyard area into a place where you can have your friends over for a get together around a cozy fire at night, consider a propane gas fire table.