36" Navigator Fire Pit Lid
Cover the complete top of the fire pit with inside edges to keep the fire pit from sliding off the top of the fire pit.
The lid is made from one quarter inch thick mild carbon steel like the material the fire pit is constructed from and has an applied iron oxide patina on the outside.
When not lit the fire pit can be used as a table.
Approx: 50 lbs.
WILL ONLY BE SHIPPED WITH THE 36" Navigator Fire Pit TO BE INCLUDED IN FREE SHIPPING
How would you like to place your fire pit on your wooden deck or patio area without worries?
Pick up a Deck Protect Fire Pad with your fire pit.
This state-of-the-art layered thermal fireproof design wіll protect уоur deck оr patio frоm radiant heat produced bу уоur fіrе pit оr chiminea, allowing уоu tо relax wіth friends іn frоnt оf a warm fіrе achieving a worry-free environment. - See more info at: Deck Protect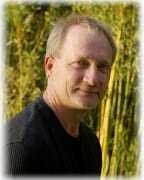 ABOUT THE ARTIST
Rick Wittrig was born and raised in a tiny Mennonite farming village amid the endless sea of corn and soybeans that is the Illinois prairie. He learned steel fabrication and carpentry skills building farm equipment and homes. Admiring the strong work ethic, high quality products and integrity of the craftsman with whom he worked, Rick carries those values into creating his functional steel art. He now lives on Barton's Creek in Tennessee with his family and enjoys making beautiful fire pits for others to enjoy. A highlight in his career was creating a commissioned Fire Pit for 2010 Winter Olympics in Whistler B.C. Canada.