Posted by The Fire Pit Store on 13th Nov 2017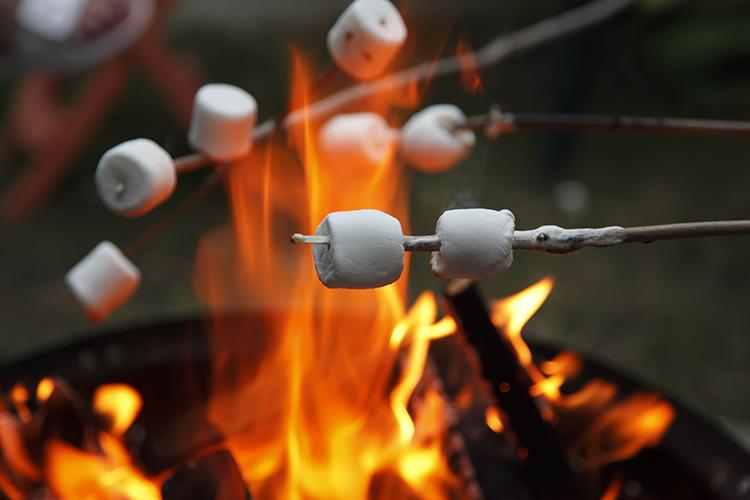 What can be better than sitting around a warm, toasty campfire with family and friends? A fire pit is a great addition to your backyard or patio, adding spice to an otherwise dull space. Having a warm fire adds ambiance to your area and can be fun and memorable as you entertain with stories, toasty marshmallows, and hot chocolate. Many areas of the country can utilize their fire pits year-round, making them well worth the investment.
Do some research before purchasing your fire pit. You will find there are many different types and sizes to choose from. Each fire pit has pros and cons, depending on your specific needs. With portable, temporary, and permanent structures available, you are certain to find one to flatter the overall look and feel of your backyard.
Let's take a closer look at four different types of backyard fire pits, and the pros and cons of each: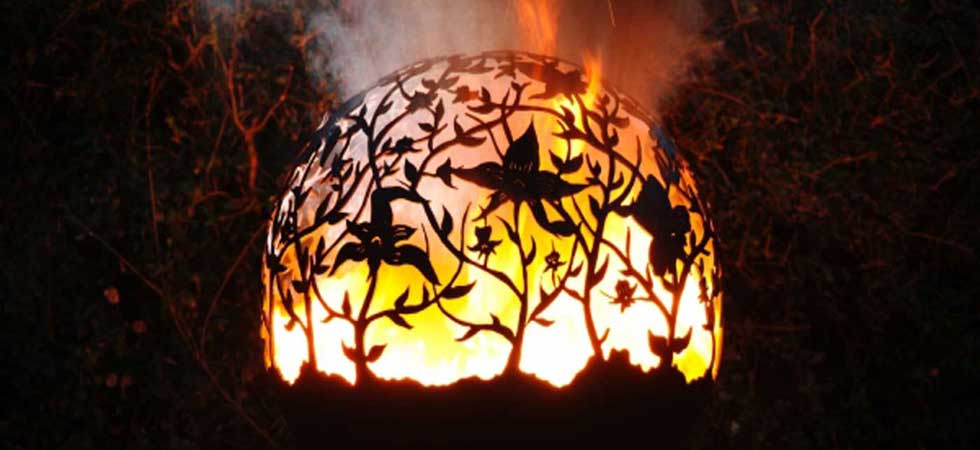 1. Wood Burning Fire Pits
A wood burning fire pit is like having a campfire right in your very own backyard. Wood provides a crackle, smokey aroma, and warmth while keeping the fire completely contained. There are also a variety of different types of wood burning fire pits listed below.
Wood Burning Grill: A fire pit that acts like a wood burning grill is specifically used for grilling or cooking and comes with a grill gate that attaches above the flaming embers.
Outdoor Fireplace: An outdoor fireplace is similar in design to the indoor one. They can be portable or built-in. Either can greatly enhance your patio.
Brick Or Stone Fire Pit: These are a relatively easy DIY project, and usually cost-effective as well. Brick or stone pits can be built by using cinder blocks, stones, or bricks from almost any local hardware store.
While wood burning fire pits have much to offer, they can also be fairly high maintenance. You will have to regularly chop or purchase wood to use and will need a dry, covered storage space for your wood. Remember, no matter where you choose to store your wood, insects will inevitably be attracted to it.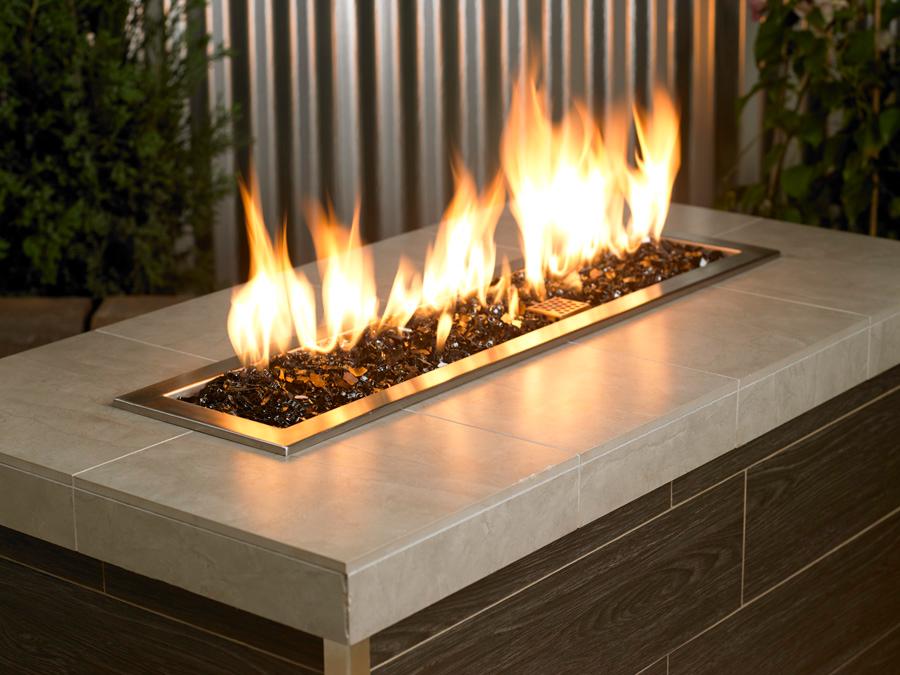 2. Propane Fire Pits
Propane fire pits offer homeowners the ultimate convenience. They allow for a beautiful, quality flame without the need of refilling or restocking wood or gel. Propane fire pits are often impressive in design, with faux wood, rock pebbles, or glass. Many are often large, yet become the focal point of your outdoor space. Here are a few different types of propane pits:
Portable Propane Fire Pit: One of the best investments one can make is in a portable propane fire pit. These can be taken camping, tailgating, etc, and provide warmth, ambiance, and cooking capabilities. Some designs come with wheels, while some are lightweight and easy to carry.
Copper Bowl Fire Pits: One of the fanciest options for an outdoor fire pit is the propane copper design. Copper has a very high melting point, therefore copper pits are very durable and last a very long time. These can also be one of the more expensive options.
Fire Pit Tables: These have a table appearance with a rim surrounding the flames. The rim or ledge provides a safe area for children to not get too close to the flame itself. One can use the table area for resting a drink, a plate of food, ashtrays, etc while enjoying the fire. These also have covers that can cover the actual flame area when not lit which provides a whole table look.
There are many benefits to a propane fire, but also a few drawbacks. Not only do you have the added expense of purchasing propane gas, but there is always the concern of running out when you are entertaining. Food cooked over propane is usually lacking the depth of flavor that a wood-cooked meal offers. So keep this in mind before deciding.
3. Gel Fueled Fire Pits
Gel-fueled fire pits are a perfect way to add ambiance and intrigue to your backyard. Gel-fueled pits are very versatile and can be moved anywhere in your backyard. The gel is clean and burns without producing a scent or smoke. Here are a few different examples:
Gel-Fueled Logs: Gel-fueled logs can be placed in any fire pit design. They create the real look and feel of fire while concealing the gel fuel inside the logs.
Tabletop Fireplace: Tabletop types can easily be moved indoors or out and add a nice display to a patio table. These are great for small fires.
Like indoor gel fireplaces, this type is convenient and beautiful to sit around. Do consider that they do not give off nearly as much heat as other fire pit types and the gel can be hard to find at big box stores. Many owners purchase the gel from the internet.
4. Natural Gas Fire Pits
If your backyard can install a natural gas line, you might want to consider a natural gas fire pit. Natural gas pits are permanent fixtures in your backyard, like propane fire pits. One of the benefits of natural gas is the fact they never run out of fuel. Here are a few different ways to design this type of fire pit:
Sunken Design: These are built down into the patio or ground. Remember safety as these flames are close in these types of designs.
Square, Round, Tabletop Design: Your fire pit can be designed to be raised above the patio with stone, brick, or copper designs among others. They do make a beautiful addition to your space. Natural gas is fairly inexpensive to run. But having the gas line installed could be costly depending on the location. Of course, these are permanent.
Fire pits are one trend that is not declining at all. With so many different designs and types to choose from, your outdoor space can come alive with beauty and ambiance. Everyone enjoys the warmth of the fire on a cool evening. Purchase your new fire pit this season and look forward to many fun nights entertaining family, friends, or just yourself while relaxing around the open flame.