The best in portable and customized fire pits!
Not only portable, but it can be customized as well.
The possibilities are endless....your family name...your favorite team...your company name or logo...your school or just your favorite graphic... Turn your fire pit into a piece of art and express yourself!
Plus when you add the optional cooking grate, you will have not only a fire pit, but a way to savor the flavors of cooking over a wood source. For more information and tips on cooking over wood, click here.
Constructed out of 3/16" steel, these portable fire pits are manufactured using steel that is 3 times as thick as those you could buy at Home Depot or Lowes, giving you years of maintenance free warmth and enjoyment.
These fire pits are easy to assemble in under 60 seconds using no tools or hardware. When fully assembled, it would be hard to tell that this is a portable fire pit.
Some pictures show the optional grilling attachment and design cutouts on the sides.
STANDARD ORDER PROCESS:
1. Select the graphic side style from the drop down menu above.
2. [OPTIONAL] Select Painted and/or add Cooking Grate.
3. Select "Add to Cart" and checkout.
DESIGN YOUR OWN FIRE PIT FOR $50!
The sides of each fire pit can be customized for any order. Without customization, you can select from the 8 graphic styles pictured below at no additional costs. A design fee of $50 per logo/design will be added to each custom order. This fee can be waived for any order of 5+ with the same logo/design.
CUSTOM DESIGN ORDER PROCESS:
1. Select the box for "Design Fee".
2. If using any wordage, select the font type and add your text to the "NOTES" section at checkout.
2. [OPTIONAL] Select Painted and/or add Cooking Grate.
3. Select "Add to Cart" and checkout.
4. Call us at 866-942-0952 to arrange sending in your artwork.
Specifications:
3/16 Steel
24" wide at the top [square]
14.5" wide at the base [square]
12" high
All 4 sides are solid unless you choose a custom design
Wood Burning fuel
Metal finish
[Optional]Can be painted fire resistant matte black
[Optional] Include a grilling attachment
Made in the USA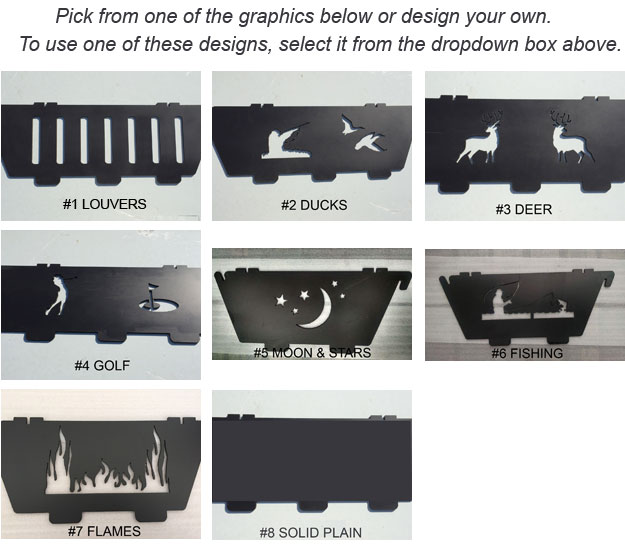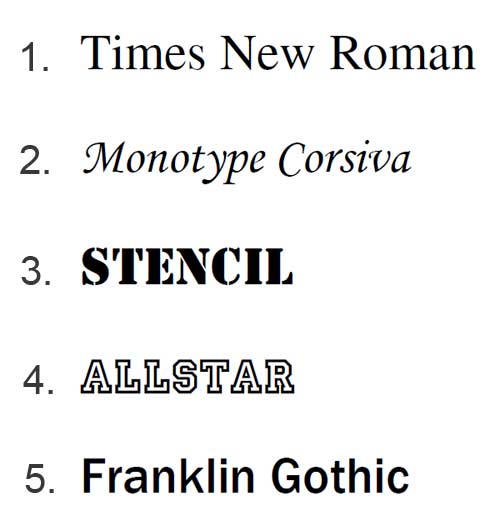 For a natural gas, or propane gas version of this fire pit, CLICK HERE.
2 Year Warranty